Hotel Information
The hotel block for the Marriott Rivercenter has been extended until Wednesday, October 27th!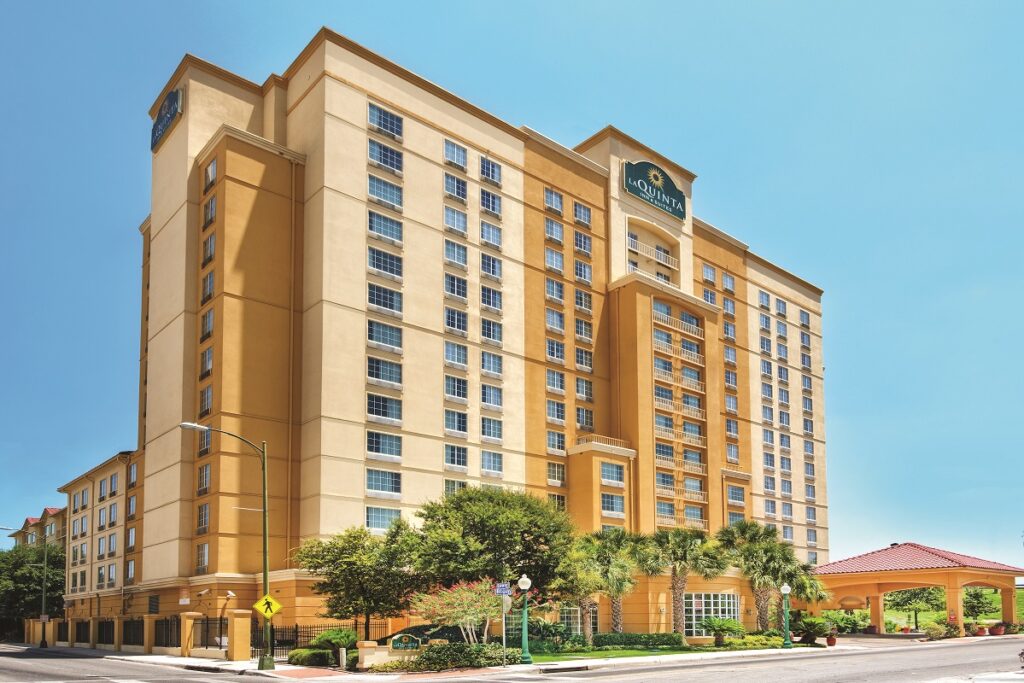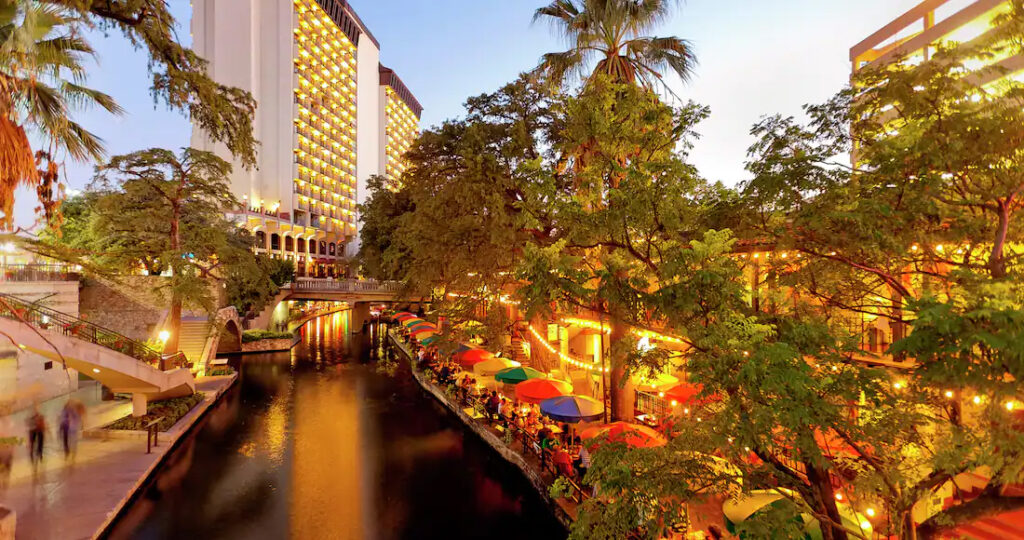 All of the hotels within the official CLEAN GULF block are committed to following the city of San Antonio's Safer Together pledge in accordance with CDC guidelines.
---
Local COVID-19 Information
San Antonio is continually monitoring the COVID-19 situation and the current COVID-19 Risk Level is: Low & Steady. As of this time, there are no travel restrictions issued for the city of San Antonio. Hotels, attractions and restaurants remain open for business, with necessary safety protocols in place.
We encourage attendees to seek information through credible resources, including at the national level with the CDC; internationally through the World Health Organization; and at the state and local level. Visit San Antonio's coronavirus-related resource webpage to keep-up-to-date.
Henry B. González Convention Center
The Henry B. Gonzalez Convention Center's number one priority is the health and safety of guests, employees, and partners. The Center has taken proactive measures in response to this rapidly evolving situation and continually monitor information from various resources. The Center is ready to work with meeting planners to develop plans and procedures specific to each event. Current guidelines encompass information from the Center for Disease Control (CDC), Texas Governor's Office, City of San Antonio Health Department, and International Association of Venue Managers (IAVM). To learn more about the protocols that will be in place during CLEAN GULF, please visit our Safety & Hygiene page.
---
San Antonio International Airport and Airline Discounts
The San Antonio International Airport (SAT) is conveniently located less than 10 miles from the convention center and area hotels. Taxi, ride-share, car rental and public transportation services are available from the airport.
Inside the airport terminals, the Center for Disease Control and Prevention (CDC) has provided San Antonio International Airport, Customs and Border Protection, Emergency Medical Services providers and TSA with public health readiness measures. While following all CDC guidelines and recommendations, the Operations team is ensuring that actions are being executed to keep passengers safe. You can find a full list of preventative steps here.
Delta Air Lines
Delta Air Lines is pleased to offer special discounts for CLEAN GULF. Please click here to book your flights! You may also call Delta Meeting Network® at 1.800.328.1111* Monday–Friday, 7:00 a.m. – 7:30 p.m. (CT) and refer to Meeting Event Code NMUKX
*Please note there is not a service fee for reservations booked and ticketed via our reservation 800 number.
United Airlines
We are pleased to partner with United Airlines for air travel to our upcoming event. To make flight reservations online please click on discount code ZJUR933791. MileagePlus members earn Premier Qualifying Dollars and miles for their travel. You may also call United Meeting Reservation Desk at (800) 426 – 1122
Monday – Friday 8:00 a.m. – 10:00 p.m. Eastern Time
Saturday – Sunday 8:00 a.m. – 6:00 p.m. Eastern Time
Booking fees are waived for Meeting reservations. International customers may contact their local United Reservation Desk.
---
PARKING
Parking at the Convention Center Garage
850 E. Commerce
San Antonio, TX 78205
Self-Parking: $10/daily
Self-Parking Weekend: $15/daily
Across street from main entrance to Convention Center and Lila Cockrell Theatre
Parking at the Convention Center South
637 S. Tower of the Americas Way
San Antonio, TX 78205
Self-Parking: $3/hour – $30/max
Self-Parking Weekend: $5/hour – $30/max
Corner of TOA Way and Montana Street
Parking at the San Antonio Marriott Rivercenter
101 Bowie St
San Antonio, TX 78205
Self-Parking: $25/daily
Valet Parking: $30/daily
Parking at the San Antonio Marriott Riverwalk
889 E Market St
San Antonio, TX 78205
Self-Parking: not available
Valet Parking: $30/daily
Parking at La Quinta Inn & Suites by Wyndham San Antonio Riverwalk
303 Blum St
San Antonio, TX 78205
Self-Parking: $22.50/daily
Valet Parking: $30/daily
Parking at the Hilton Palacio del Rio|
200 S Alamo St
San Antonio, TX 78205
Self-Parking: Not Available
Valet Parking: $39/daily
---
For additional parking information and locations, please visit the Henry B. González Convention Center website
Weather in San Antonio
Be prepared for the weather forecast during CLEAN GULF.
---
Attractions
There's so much to see and do in San Antonio – from the great outdoors and historic sites to unique must-sees and family fun parks all of which have the top priority of cleanliness and safety in Downtown San Antonio. In addition to practicing social distancing, Centro San Antonio (which maintains the downtown district) is redirecting many of their staff to clean and disinfect high touch areas such as crosswalk buttons, doorknobs, scooter handles and bus stops. Centro is performing extra cleaning near high risk areas such as retirement homes and hospitals as well as power washing sidewalks in high trafficked areas with additional bleach. Find out which attractions, tours and museums are open and welcoming visitors now!
---
Restaurants
San Antonio might just be the world's largest kitchen! San Antonio restaurants' and culinary traditions blend seamlessly with new, homegrown talent from the Culinary Institute of America San Antonio for a food and drink scene bursting with flavor and fun. As one of two U.S. cities designated a UNESCO Creative City for Gastronomy, they're not just serving up food at the various restaurants, they're hoping to share experiences with you while adhering to the Texas Restaurant Promise. Texas restaurants promise to continue to be leaders in safe sanitation practices with all team members certified in safe food handling. There will also be a certified manager on every shift and all employees will be trained on appropriate cleaning and disinfection, hand hygiene, and respiratory etiquette.